Audio Bible App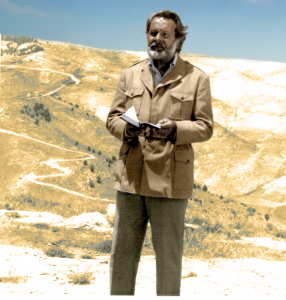 Alexander Scourby was the first to ever record an Audio Bible on long play records in the
1950's. The one he chose to record was the King James Bible. The Chicago Tribune wrote that Alexander Scourby has the greatest voice ever recorded and is the best audio Bible narrator bar none.
Although there have been many other since 1950 that have narrated the Bible, there has never been anyone that could narrate the Audio Bible better than Alexander Scourby. Listen to samples of his Bible recording on the home page and see if you agree with the Chicago Tribune. If you do, then download an audio Bible for your computer or Mp3 Player, or get an iPhone Bible App or Android Bible app for your smart phone. We also have the Scourby Audio Bible App for tablets and desktops.
Download Alexander Scourby audio Bible today and start accessing the Bible in a whole new way. Keep the Audio Bible near you for instant access anytime and anywhere, for instant inspiration.
Discover why the Scourby Audio Bible App has become the perfect Bible Companion for millions of believers.
Download Bible Electronic Bible, Daily Bible Verses,bible study apps, Bible verses ,Alexander Scourby, bible app, Bible Verse of the day, Daily Bible Verses, Online bibl,e audio bible, bible study apps, online Bible Study, King James Study Bible, Daily Bible Verses,Best Bible Study app, Bible Study app tools ,Alexander Scourby, holy bible app, bible study apps, audio bible offline, audio bible app, kjv bible app, KJv Bible online, Bible app for Android, bible study apps, Bible App for IPhone, bible study apps,