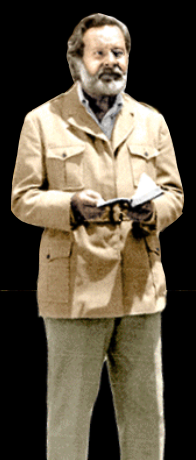 Scourby has the Greatest Voice Ever Recorded
Chicago Tribune Article About Alexander Scourby
February 22, 1990

Journalist: Sandy Bauers, 
A Knight-Ridder Newspaper
Alexander Scourby is reputed to have been the world`s best audio-book narrator, bar none. He is heralded as having the greatest voice ever recorded. Scourby, a radio, film and stage actor, read 422 books for the Talking Books program of the American Foundation for the Blind, including Homer`s "Iliad," Tolstoy`s "War and Peace," Joyce`s "Ulysses," Faulkner`s "The Sound and the Fury" and the King James Version of the Bible.
Although Scourby considered Talking Books his most important work, he also made several recordings for Spoken Arts and Listening Library, and it`s well worth the purchase price to hear the master.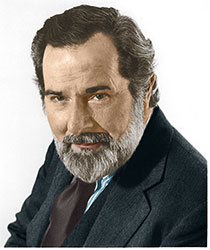 Android YouBible App
Phone or Tablet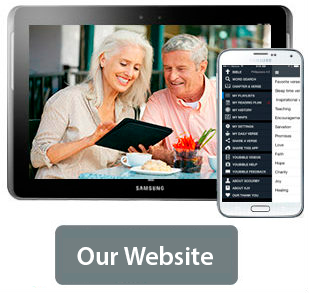 Custom Playlists, Verse Repeat, Reading Plans, Sharing and More!
 Scourby Narrates All Bible Audio
Apple YouBible App
iPhone or iPad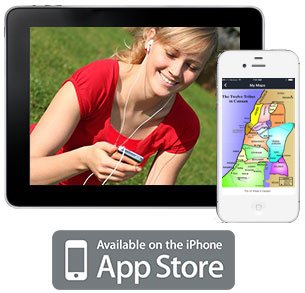 Custom Playlists, Verse Repeat, Reading Plans, Sharing and More!
All iPhone and iPad Apps Must be Ordered from the iTunes Store
Audio Bible MP3 Download Voice or Dramatized
For $19.99
MP3 Players, iPods & Computers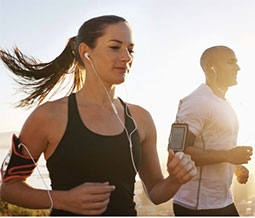 MP3 download includes both the Old and New Testament!
"Then when he was come into Galilee, the Galilaeans received him, having seen all the things that he did at JERUSALEM at the feast: for they also went unto the feast."
"And Solomon made affinity with Pharaoh king of Egypt, and took Pharaoh's daughter, and brought her into the city of David, until he had made an end of building his own house, and the house of the Lord, and the wall of JERUSALEM round about."
Mp3 Audio Bible Includes Old & New Testaments. Dramatized Version is Only Available for Mp3 Downloads and not Available in You Bible App.
Alexander Scourby The  Greatest Voice ever Recorded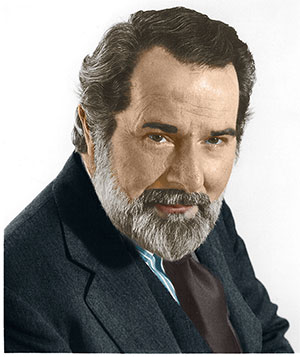 Order Any Item
For $19.99 or more and get all other Downloads on our site for
50% OFF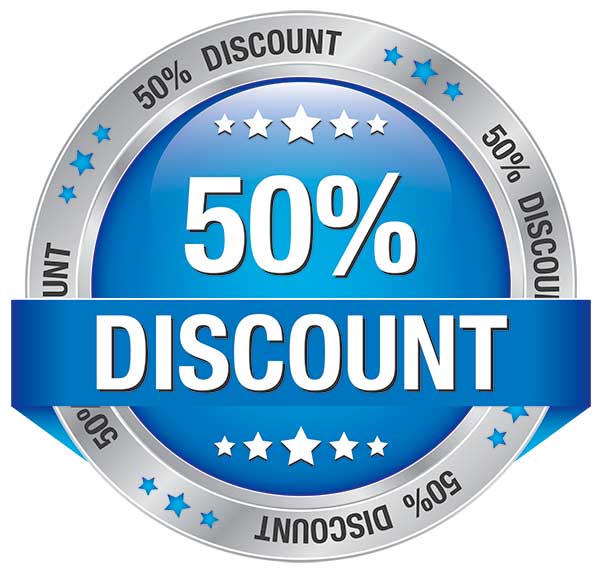 Audio Bible MP3 Download Voice and Dramatized
For $29.99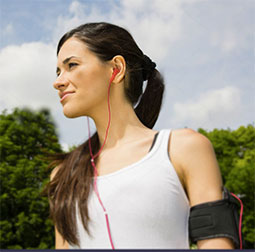 Download all MP3 files to your computer, then transfers the files to your devices.

See support page for instructions.
Click Audio Samples Below for Dramatized Version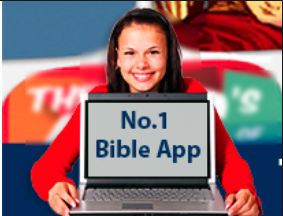 Alexander Scourby Narrates All Bible Audio
Alexander Scourby was Radio and Film Star and Actor
Alexander Scourby was a radio, film, and stage actor. Mr. Scourby narrated 422 books for the Talking Books program to assist the American Foundation for the Blind. One of those 422 narrations became a world-famous narration of the King James Bible.
Don Weightman was the manager of American Foundation for the Blind. According to Don Weightman, Mr. Scourby was "one of a kind." Other quotes about Mr. Scourby, "We're talking about an X quality here. What really came across was the fact that he is believable. Beautiful voices are a dime a dozen, but when you get the quality of believability, that's something rare."
"What made Scourby so great? People who try to describe it conclude that it's an intangible, indefinable quality. But they all agree on one thing: He was a man with a truly rare gift."
"He never over-emphasized, but you knew at all times all the various scales of emotion. I always used to say Alex could read the phonebook and make it interesting."
On behalf of the Listening Library's leadership, Tim Ditlow said, "Scourby's readings are totally believable." He cites the warmth and resonance of Scourby's voice. "When you hear him, it goes right to your heart."
More About Alexander Scourby… November 13 1913 – February 22 1985
In the 1930's, Alexander Scourby became an actor, a Shakespearean stage performer. In the 1940's, Alexander Scourby honed his skills performing dramatic voice overs on the radio. By the 1950's, Alexander Scourby was widely known on Broadway, television, and in Hollywood's motion pictures as "the most sensitive and knowing narrator in the business," according to Harriet Van Horne.
In and among a growing fan-base, Alexander Scourby's most appreciative audience included an approximate 80,000 legally blind readers utilizing "Talking Books" which were analog recordings of literature Alexander Scourby narrated under the supervision of the Division for the Blind of the Library of Congress. Over his lifetime, Alexander Scourby recorded over 500 audio narrations of books for the blind. Alexander Scourby commented about his narration of literature for use by the legally blind as "the one work that really means something to me."
Nelson Coon, a former regional librarian employed by the Library of Congress observed in the letters column of the Saturday Review (September 9, 1961): "The dependence on and satisfaction in the Voice of Alexander Scourby among the blind is something you would not believe unless you had been a librarian."
Throughout his lifetime, the single book recital Alexander Scourby was most proud of was his narration of the Holy Bible. Worldwide, millions of records, cassettes, CD's, DVD's and digital downloads have been sold.The bestselling Holy Bible has also become one of the best selling audio narrations and is recognized as Alexander Scourby's best narration ever. At all times since Alexander Scourby's first analog recording of the King James Version of the Holy Bible in 1953, Alexander Scourby's gifted voice remains an offering of comfort, joy, and inspiration to millions of faithful listeners worldwide earning Alexander Scourby the coveted title as "The Voice of the Bible."

Young Alexander Scourby
Alexander Scourby was born in Brooklyn, New York on November 13, 1913. Alexander was the son of Constantine Nicholas and Betsy (Patsakos) Scourby. Alexander's parents were immigrants from Greece. Alexander's father was a successful restauranteur, wholesale baker, and invested in several failed motion pictures.
Growing up in Brooklyn, Alexander Scourby joined the Boy Scouts and became a Cadet with the 101st National Guard Cavalry Regiment. Alexander attended several public and private schools in Brooklyn and spent summer vacations in New Jersey, upstate New York, and stayed with a cousin in Massachusetts.
Alexander Scourby was dismissed from Polytechnic Prep School, whereupon finishing secondary education at Brooklyn Manual Training High School where Alexander invested significant time in Shop Class to his dismay.
As an adolescent, Alexander Scourby became co-editor of a school magazine and school yearbook and pondered a career as journalist but for his disdain for publication deadlines. Alexander gravitated to a far more enjoyable hobby reading aloud school plays. Encouraged by school teachers, Alexander began acting. Alexander made his stage debut as a member of the school's dramatic society and performed as a juvenile in Augustin MacHugh's play The Meanest Man in the World.
In 1931, Alexander Scourby graduated high school and was accepted as a student at West Virginia University at Morgantown, West Virginia to study Journalism. During a first semester attending West Virginia University Alexander Scourby joined the campus drama group and played a character role in A.A. Milne's comedy play Mr. Pim Passes By.
In February 1932, Alexander Scourby's father passed requiring Alexander to leave West Virginia University to help manage the family Bakery in Brooklyn. Upon returning to Brooklyn, Alexander Scourby accepted an an apprenticeship at Eva Le Gallienne's Civic Repertory Theatre in Manhattan.
Alexander learned dance, speech, and make-up and given a first professional role as a walk-on in the stage performance Liliom. In 1933, Alexander Scourby and several other Repertory Theatre apprenticeships formed the Apprentice Theatre and performed plays at the New School For Social Research in New York City in 1933-1934 season.
In November 1936, Alexander Scourby's first role on Broadway was the Player King in Leslie Howard's production of Hamlet for 39 city tour. In 1937, Alexander Scourby was unemployed and returned to New York and began his association with American Foundation for the Blind's Talking Book program by Wesley Addy. Wesley Addy had been a member of the Hamlet cast and had been Scourby's roommate on the 39 city tour. Wesley Addy had begun recording plays at the Foundation.
The American Foundation For The Blind
The American Foundation for the Blind offers to 450 agencies an approximate 100 services to assist an approximate 400,000 legally blind citizens throughout the United States. The Talking Book service was founded by Dr. Robert B. Irwin, as Executive Director of the The American Foundation for the Blind. The Talking Books services were rolled out after a 1929 survey indicating an approximate 15 percent of the legally blind population was sufficiently skilled at touch reading and could enjoy reading books in Braille.
In 1934, Congress authorized governmental funding for The American Foundation for the Blind to produce Talking Books under the supervision of the Library of Congress. The Talking Books were narration of complete books by professional narrators recorded on long-playing vinyl records.
An approximate 500 Talking Books were recorded annually consisting of fiction, nonfiction, drama, and poetry distributed by the Library of Congress to 32 regional libraries serving an approximate 80,000 legally blind citizen borrowers.
Alexander Scourby recorded several hundreds Talking Books including the Holy Bible. Alexander Scourby also performed recordings under his own label as the owner of Lectern Records. Paraphrasing Gregory Ziemer, in his capacity as the director of public education at the American Foundation for the Blind, Kevin Wallace of the New Yorker (November 3, 1962) wrote Alexander Scourby "rates as high with Talking Book fans as Sinatra does with the popular-ballad public."
Alexander Scourby was so highly regarded for audio narrations The American Foundation for the Blind established the Alexander Scourby Narrator of the Year Awards. These annual award ceremonies honor excellence by America's exceptional narrators nationwide. Alexander Scourby is still regarded as having the greatest voice ever recorded. In April 2005, Alexander Scourby's audio recording of the King James Bible was entered into the prestigious National Recording Registry and remains the one and only Bible narration ever to be given that distinguished honor.
On February 22, 1985, Alexander Scourby died of a heart attack at the age of 71.