Bible Verse Search
There are 31.102 Bible verses in the King James Bible. Until very recently, if you wanted to read those verses you would have had to do it like they did it in 1611, and pick up the Bible and read them. However, with the advent of smart phone technology, you can now have all those 31.102 verses at your fingertips for instant access and recall with the You Bible App narrated by Alexander Scourby.
Each of the 31,102 Bible Verses has been put into its own mp3 file. The Bible App software then permits the user to search for Bible Verses by Book, Chapter or verse, or by word. When those Bible Verses are delivered up to the user, the user can then share them with others via email, text, twitter or Facebook, or put those Bible verses into a custom playlist. Once in the playlist, users can then arrange each Bible verse in the order the user wants them to appear in the Playlist. When the user taps the play button, the Bible App will play back all of the Bible verses in the playlist, in the order they appear, with text and audio synced together, with the active verse highlighted in yellow.
How cool is that?
Bible verses are the foundation stone of the the Holy Bible. The Bible App software puts all 31.102 Bible Verses right at your fingertips. Finding, sharing and saving Bible verses has never been easier or more fun, and Bible Study has never been better. Download those Bible verses today for your mobile device, get them as an audio Bible Mp3 download for you desktop and mp3 players.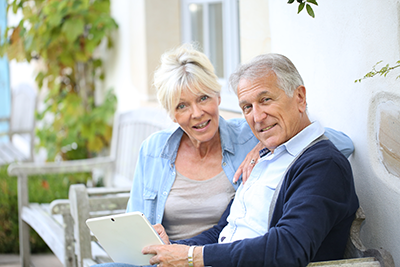 A further benefit, studies have shown that when you read and hear something at the same time your understanding and comprehension is dramatically increased. So what are you waiting for? Download the 31,102 Bible verses today for your mobile device, or get the audio Bible mp3 download, or get them both. In the process you will discover a whole new way to access the King James Bible that will give you a better understanding of the Bible than ever before. Download the Ultimate Bible App today and it will instantly become your perfect Bible
Companion.
A Bible Verse for the Archbishop to consider spoken by Jesus in 29AD, from the "King James Bible". The Archbishop of Canterbury should contemplate if Jesus's words apply to him? "Woe unto you, scribes and Pharisees, hypocrites! for ye are like unto whited sepulchers, which indeed appear beautiful outward, but are within full of dead men's bones, and of all uncleanness." Mathew 23:27 )
View Link:
https://www.scourby.com/archbishop-canterbury-hillary-clinton-common/
Download Bible Electronic Bible, Daily Bible Verses,bible study apps, Bible verses ,Alexander Scourby, bible app, Bible Verse of the day, Daily Bible Verses, Online bibl,e audio bible, bible study apps, online Bible Study, King James Study Bible, Daily Bible Verses,Best Bible Study app, Bible Study app tools ,Alexander Scourby, holy bible app, bible study apps, audio bible offline, audio bible app, kjv bible app, KJv Bible online, Bible app for Android, bible study apps, Bible App for IPhone, bible study apps,