​​Support Kindness via Amazon's Non-Profit Program. 
​
​
Amazon will donate 1/2 percent on all purchases made by Amazon Customers to Kindness Works. 
If  you already have an Amazon account, by clicking on the link to the left it will automatically set up your smile.amazon account. (See Graphic Below) If you don't have an account, it only takes minutes to set up your account.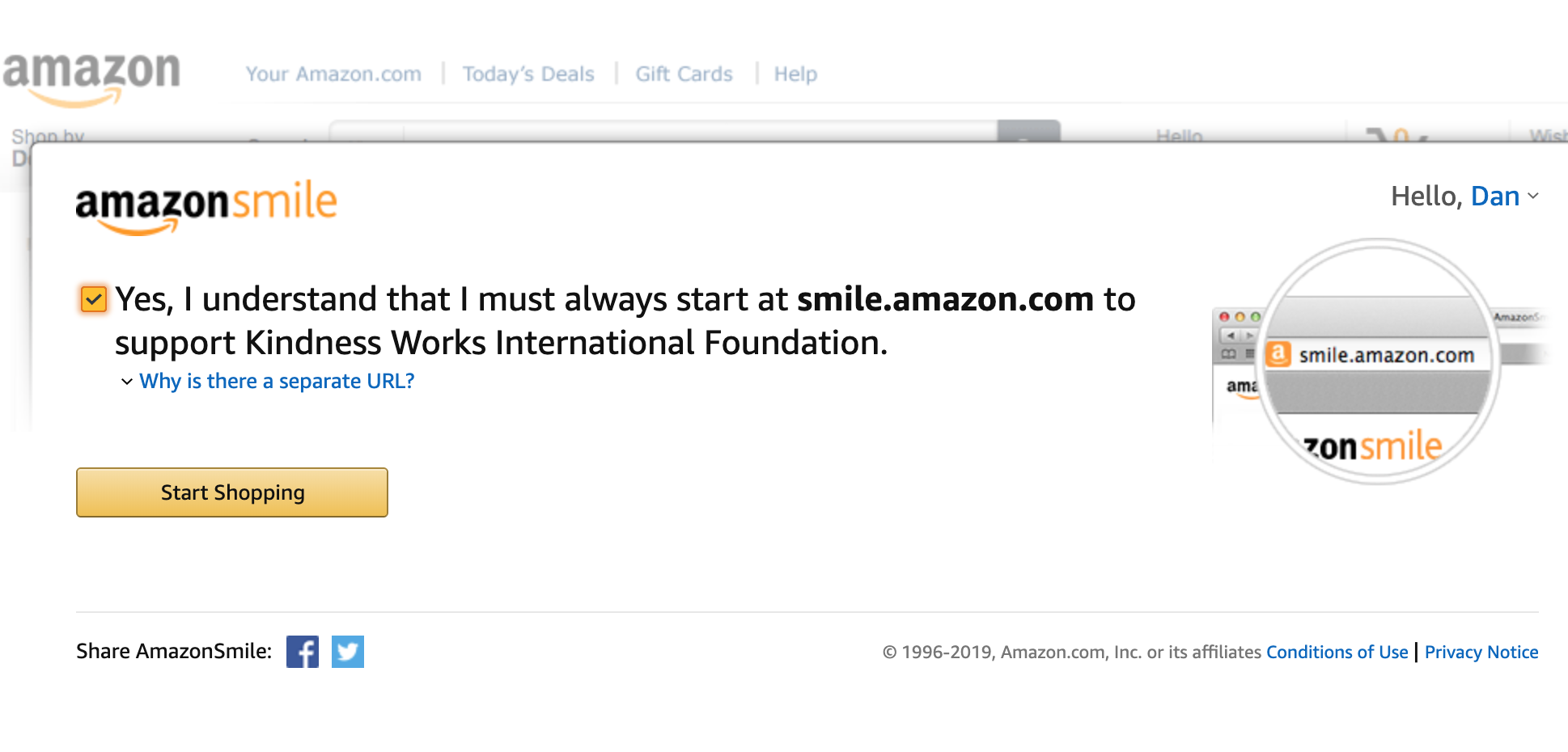 Most of us shop on Amazon.com, and now it's easy to support Kindness and help make our World a better place one Kind act at a Time. Here's the notice you will receive when finished shopping.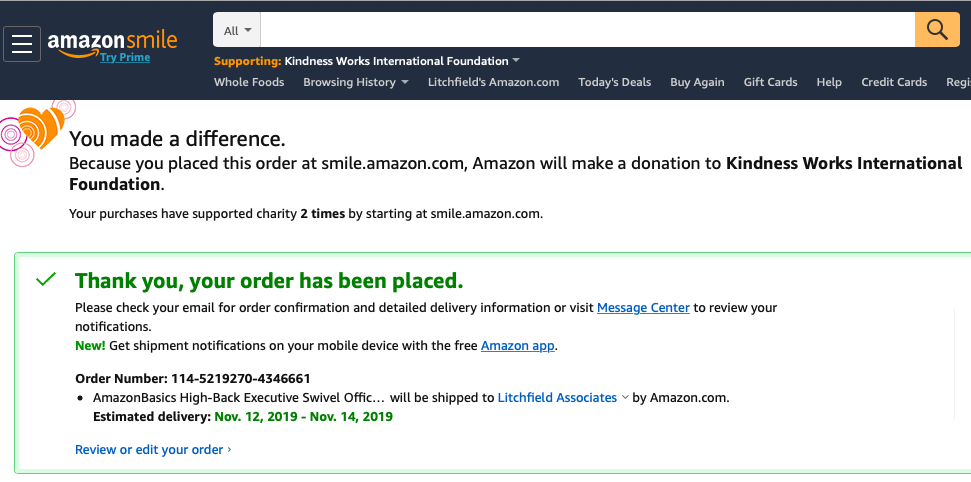 ​We appreciate the Amazon Smile program and their donating 1/2 percent of all purchases to Kindness Works. 

The Amazon Smile Program

 

is Truly an Act of Kindness that's helping to 

Change our World!
Share the Good news with your friends and family on Twitter and Facebook by clicking on the links below!